First Lady - Michele Clark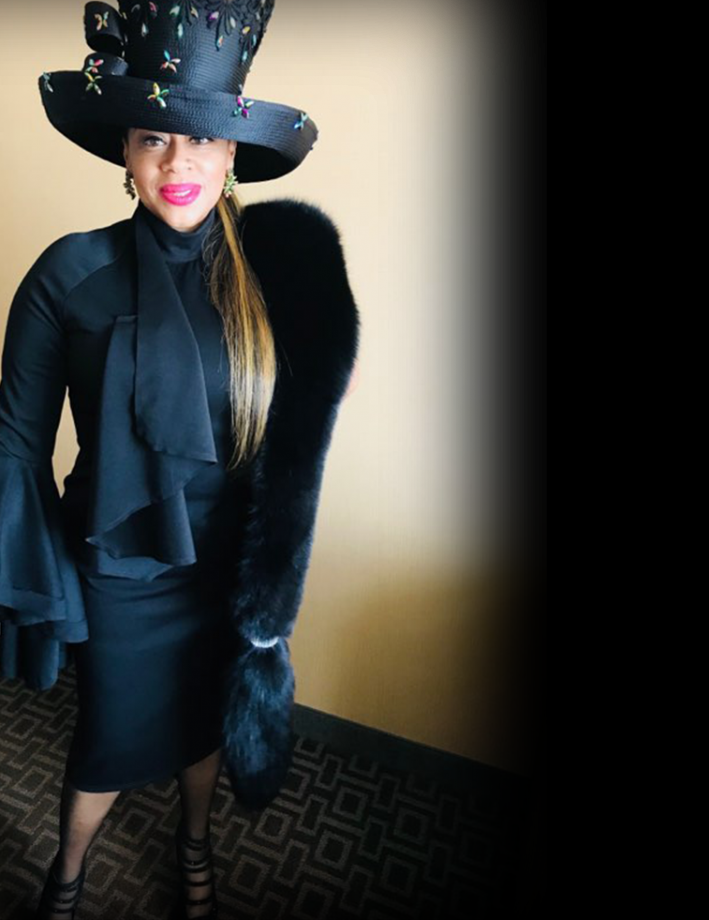 Michele was born to the parents, Helen and Michael Barclay. Throughout her developmental years, she was noted as having a heightened sence of intuition. Amazingly, at the age of 13, Michele attended and four years later graduated from an adult Yoga Philosophy program. This experience gave her awareness of self -mastery, a keener since of insight and a strong bond to God as her Lord.

She is a graduate of Shaker Heights Public schools and attended Virginia Marti for two years to study Merchandising and Hondros College for Real Estate, Michele accepted a position at United Airlines as a flight attendant based out of Chicago. She later joined the family owned business as a third generation Real Estate Professional. Licensed in 1992, she headed the 400 million dollar land acquisition project to build the Windermere Rapid Station Complex in East Cleveland, Ohio. She earned the Cleveland Area Board of Real Estate Brokers Multi- Million Dollar Producer award 5 years in a row, the "Integrity" award for Real Estate, was listed as an Urban Pioneer in local newspapers of Northeast Ohio and was nominated for the Shaker Heights Landmark award for her excellent revitalization work in the city. As her real estate portfolio grew she acquired properties purposed to serve people in need.

She used one of her larger properties to house Veterans after being approved thru the certification process with the Veterans Administration's Community Residential Care Program. This home was named the "Alexandria House" to protect, serve and "spoil" veterans that had little to no family or support.
.
Certified through Christian Family Homes of Ohio, Michele provided a therapeutic foster home to children until either they age out of the system or until alternative adoptive housing became available. Her home was also a place of refuge to young girls and teen mothers with children. This housing need inspired Michele to create the foundation, "Family for Life", for all foster children that would age out of the system subsequently having a loss of support and no where else to go. This undertaken would require much training. Michele was led to attend Ashland Seminary's Healing Care Program where she received a "Certification in Formational Prayer and Healing Care". Healing Care Ministry is the ministry of healing the wounded thru tangible and un-tangible intercession.

Her love for children led to the establishment of two childcare centers and the subsequent pursuit of a degree in Early Childhood Development. She provided consultation for local churches and business owners as they desired to establish their own childcare centers. Michele operated a children's meal service that incorporated oppprtunities to provide inspiration to the underserved.

Michele is the mother of three children, Aaron, Alexandria and Dwight and has remained a apart of her oldest foster child's life, India. Michele is President of Barclay- Jones –Clark Realty, administrator of Little Scholars Childcare and Enrichment Center and wishes to continue her child advocacy work by bringing safe, reliable, innovative curriculums with Christian principles to the underserved children throughout multiple communities.

She is a servant and leader as First Lady of Trinity Outreach Ministries COGIC as she supports her loving husband and Pastor, Dr Andrew D. Clark Sr. Michele is currently writing a book to share her journey and life experiences and desire to develop a line of children's books that will teach moral lessons titled "The Adventures of Mama Beige" . Among her goals is to return to Ashland Seminary to recieve a doctorate degree in the studies of "Healing Care and Formational Prayer". She intends to operate in her calling in ministry with a focus of compassion for others. Her natural heroes are her parents, Michael L. Barclay and Helen Barclay. Michele's eternal and spiritual hero is her Lord and Savior, Jesus Christ.
Administrator of
Little Scholars Childcare and Enrichment Center
4600 Carnegie Ave, Cleveland, Ohio 44103 (216) 881-7005 E-Mail- bjdrco@aol.com