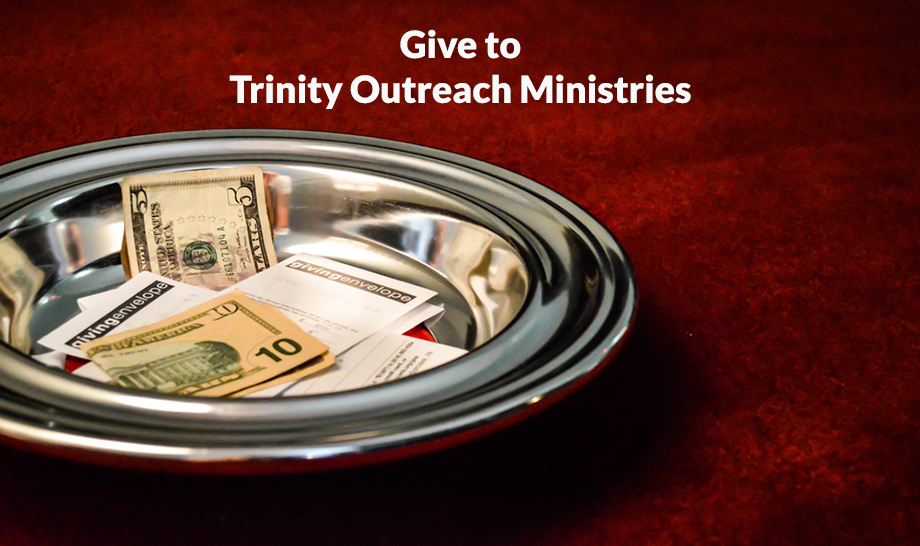 "Honor the Lord with your wealth, with the firstfruits of your crops; then your barns will be filled to overflowing... Proverbs 3:9-10"
"Each man should give what he has decided in his heart to give, not relunctantly or under compulsion, for God loves a cheerful giver. 2 Corinthians 9:7"
Welcome to Trinity Outreach Ministries COGIC ONLINE GIVING
We are happy to announce this new feature that is now available on our website. Trinity members, friends and family, to include EVERY blessed person desiring to be a blessing to this ministry, are now able to submit donations, love gifts, offerings and tithes online. All gifts will be safe as they are submitted through the EFT system with a guarantee to protect all financial information. Your business will remain confidential through the EFT payment system.
We have a strong need for your financial blessing as we service many people in the area as well as abroad. We have several ministries by which you can choose to specifically donate towards; however, please know that your gift will be appreciated in any and every area that is listed. Please go to the drop down box below to make your choice.
Trinity's mission is based on Outreach as we have been commissioned to "get out" and leave the 4 walls of the church building to serve the people outside who will not come inside for help.
Help us to help others and give from your heart.
To Serve with Love.
Pastor Andrew D. Clark, Sr.
There are blessings subsequent to giving.