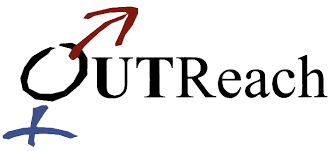 Feed My Sheep -
This ministry is responsible for making food available for the community to bag up and take home. This is also an opportunity to have devotion with the participants of the program. All are welcome to join Trinity on Tuesday's from11:00AM to 12:00PM for natural and spiritual nourishment.
WOMEN'S SHELTER VISITS
This ministry involves preparing and serving food to women at the YMCA Greater Cleveland every 2nd Saturday of the month. Monetary donations and/or food are welcomed. To help in any way, please email us at
trinityoffice777@att.net.
FIRST CHOICE - AA MEETINGS
The alcohol anonymous group encourages each other to remain sober one day at a time. This group meets every Wednesday evening at 6:30PM in the lower auditorium of Trinity. All are welcome to provide added support to the group. You can also participate and renew your personal strength to stay clean. Meetings are every Tuesday at 7pm @ Trinity Outreach Ministries.
Ricks Brothers Foundation
The Ricks Brothers are a group of dedicated guys who have had their share of ups and downs. They have come together and formed a Foundation that they hope will become a beacon of hope and inspiration for the less fortunate in the Cleveland area. Each brother brings their own brand of expertise in various fields that will give the Foundation a uniquely strong ability to do great work in the community. For more information, visit the website at
Ricks Brothers Foundation